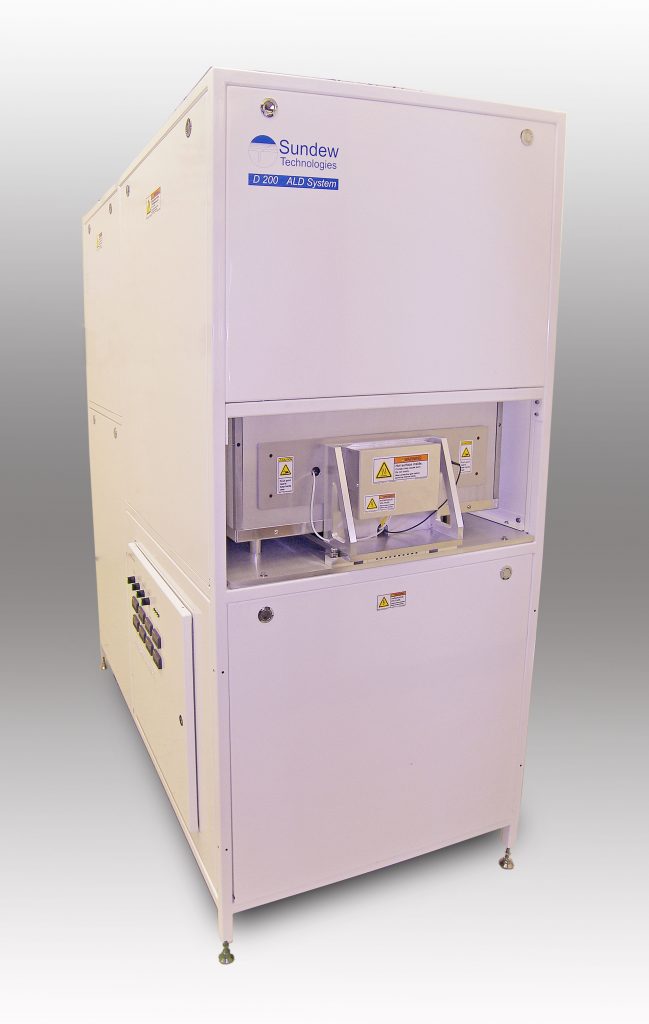 The Theia line is specifically designed for R&D, yet it uses the same advanced features of our production systems. It is a low-cost versatile ALD system that fits most R&D budgets. The flexible chamber design allows for both round up to 350 mm substrate chuck that fits semiconductor wafers, or square parts carrying tray that better accommodates panels or randomly shaped parts.
Theia is based on the same platform developed for our industrial Helios line. This means not only mature "battle tested" equipment, but also a seamless transition to production with both the Helios and the Apollo lines, once your development efforts get you to the next level.
Please contact the sales team at Forge Nano for more information.
Features and Benefits:
High throughput: 12-30 nm/min
Low maintenance exceeding 50 μm of accumulated film MTBM
Low consumables cost- up to 90% precursor utilization efficiency
Flexible, field-upgradeable and scalable system configuration
Integrated millisecond response ALD valves manifold for composite films deposition with no throughput penalty
Fully integrated, unlimited number of chemical sources and chemical delivery lines for volatile and non-volatile precursors
Industrial PLC control with production-environment reliability and safety
User friendly, flexible GUI
Capabilities:
Fast and thick film deposition ( > 5 micron)
Fast ALD deposition at low temperatures
Low temperature processing (down to 80 °C)
Seamless incorporation of nano-laminates with reproducible atomic-layer control
Composite ternary and quaternary alloy films with no throughput penalty
In situ QCM monitoring of film growth with high mass and time resolution
Field reconfigurable