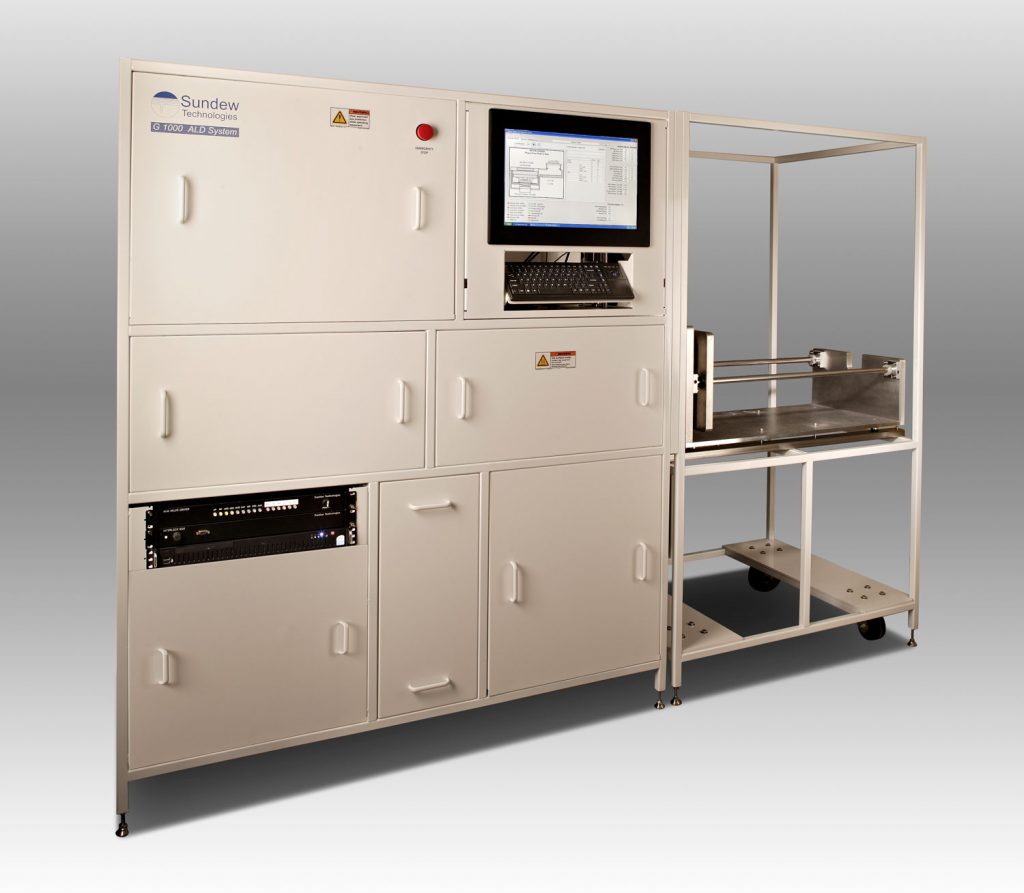 The Helios line is specifically designed for industrial applications requiring high quality pin-hole free deposition on large area parts and substrates. Its flexible and scalable design allows for easy customization of chamber configuration to suit our customers needs.
Helios SMFD-ALD systems provide breakthrough capabilities such as high throughput ALD at low temperature deposition, fast, high quality and low-stress thick films deposition up to about 12 microns, efficient chemical use and high productivity.
Please contact the sales team at Forge Nano for more information.
Our current Helios systems include three different models that cover a large range of process space volume, from 1.5-80 liter, accommodating panels coating up to a maximum size of 1000×1000 mm. In addition, custom Helios systems are made per customer specifications to accommodate any size and shape.
Features and Benefits:
High throughput per substrate
Low Maintenance with up time matching and exceeding legacy CVD and PVD equipment
Low consumables cost- up to 90% chemical utilization efficiency
ETL Certified
Sub-atmospheric abatement for 'Zero Waste' process
Flexible and scalable system configuration
Fully interlocked for safety and zero-emission
Small footprint
Low cost of ownership
Capabilities:
Thick film deposition ( up to 12 micron)
Fast ALD deposition at low temperatures
Low temperature processing (down to 70 °C)
100% conformal films over any substrate topology
Seamless incorporation of nano-laminates with reproducible atomic-layer control
Composite ternary and quaternary alloy films with no throughput penalty